Material Management and Logistics
Our Material Management and Logistics services help bridge the gap between the design, procurement and construction phases of transmission line projects, providing a smoother transition and, ultimately, reducing wasted time and money by:
Assisting with a review of the design to develop a material takeoff list
Obtaining quotes from various vendors
Reviewing and evaluating bids to help determine which is the best one for your company
Receiving, unloading and inventorying
Kiting / pre-assembling components
Staging / shipping / pole location drop delivery
Providing records management and reporting to fit your needs
Providing outdoor storage yard(s)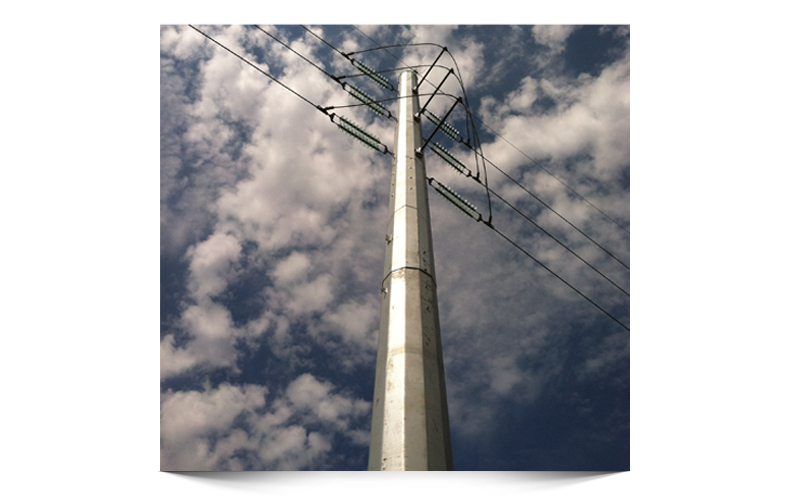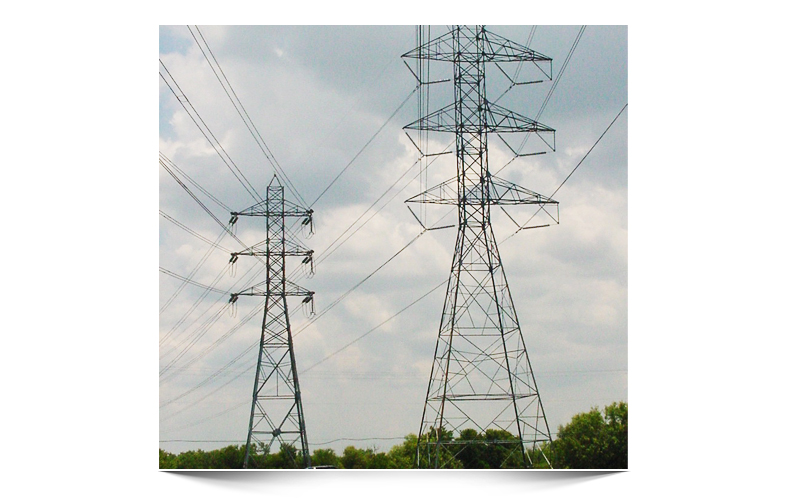 Stranded Asset Recovery
If you're like most companies, you have a "bone yard" or some area where extra materials get dropped off for long term storage.  While you may have a general idea as to what materials are being stored, odds are there isn't an accurate accounting of the quantity of these materials in storage.  Our Stranded Asset Recovery service can help with:
Identifying and inventorying stranded assets
Organizing these assets
Providing a current list of usable materials and a map of where they are located in your facility
Project Management
Transmission projects can be very complex due to the various issues involved.  Identifying these issues early and addressing them in a timely manner goes a long way toward keeping your projects on time and on budget. Our Project Management service can help your projects succeed by helping you with:
Construction management
Public involvement
Public agency coordination
Communications
Damage resolution
Contract development
Contract administration
Risk management
Bid evaluation
Permitting
Scheduling
Utility coordination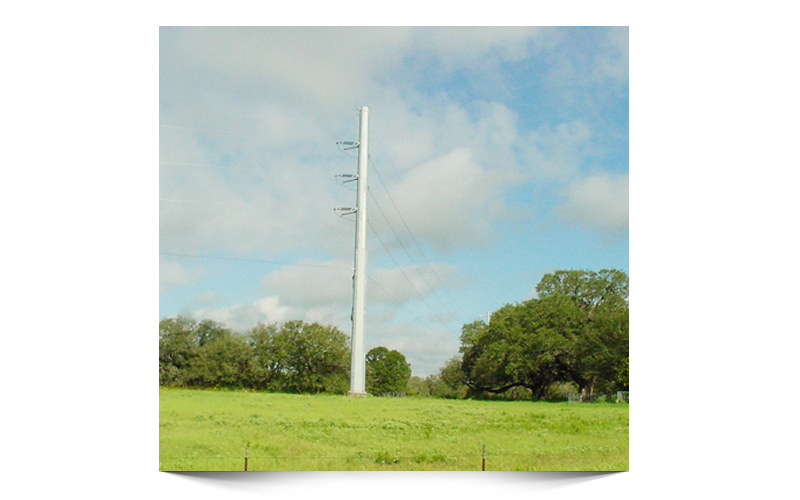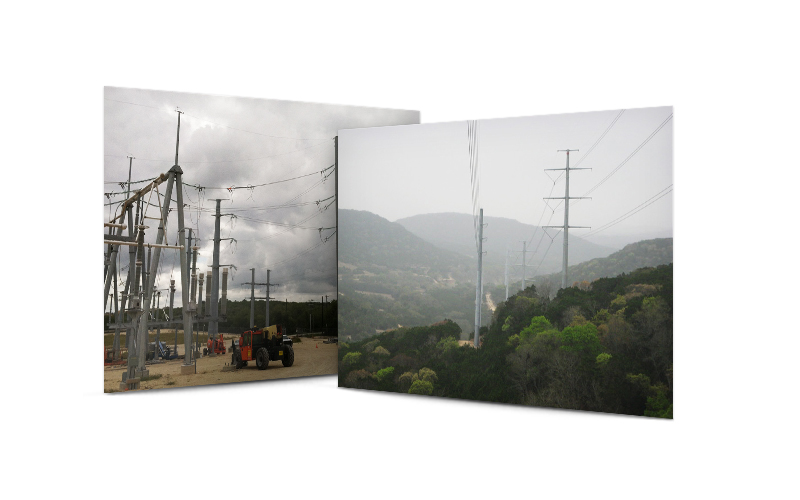 Transmission Engineering
Trained to the highest industry standards, with several years experience designing 138 kV and 345 kV lines using the most recent versions of PLS-CADD and PLS-POLE, we can help you with:
*New, rebuild, and upgrading line design
Line uprating analysis
Line siting and route selection
Structure Relocation
Conceptual designs
Fiber optic additions
Design criteria, standards and specifications development
Structure spotting
Right of way width determination
Encroachment reviews (analysis and recommendations)
Construction bid package development
Construction support
Plan and profile construction drawing development
Transmission structure foundation design
Owners engineer representation
Cost estimates
TxDOT ROW crossings for distribution lines as well as transmission lines
Civil Engineering
Transmission lines and substations require various civil engineering services, from foundation designs to low water crossings.  Our Civil Engineering services can help you with:
Foundation design
Soil and erosion control
Culvert design
SWPPP permit
Standards and specifications development
Construction materials recommendations
Owners engineer representation
Structural design and pole structure analysis
Cost estimates
In addition to civil engineering for transmission projects we have experience with civil engineering design of 138 kV and 345 kV electric substations.  Let us help you with the following substation tasks:
Site development
Oil containment design
SPCC permit certification
Retaining wall design
Access road design
Pavement design
Manhole cover design and repairs
Drainage studies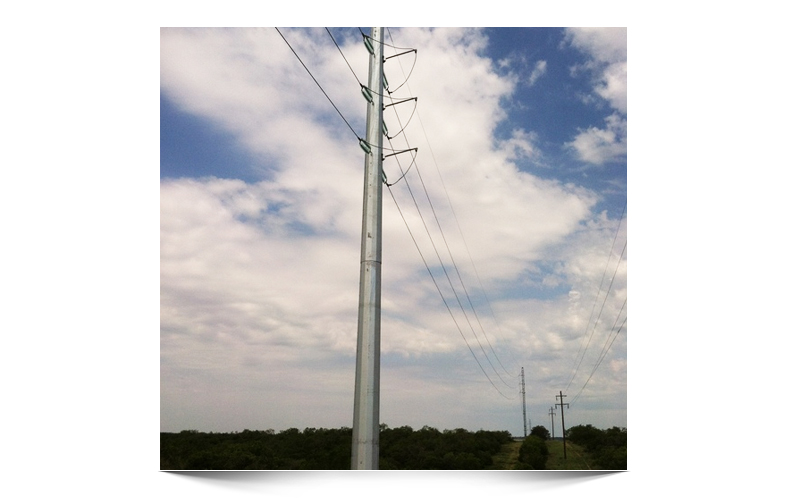 Construction Inspection
With almost 20 years in the utility industry designing and inspecting various types of utility construction, we can ensure that your projects are built according to your plans and specifications.  We do this through:
Independent design review
Quality assurance, monitoring and documentation
Safety monitoring
Change order processing
"As built" documentation and drawing updates
Property damage documentation
Construction progress verification and reporting
Anchor Bolt Cage Assembly & Tying Reinforcing Steel
In line with our goal of supporting transmission line construction, we assemble reinforcing steel cages for transmission and substation projects.  Some of our workers have over 30 years of experience tying reinforcing steel from large 345 kV monopole foundations to small control house slabs and everything in between.  Our crews can travel to just about anywhere your project is located within the South Central US as well.